Online Group Course Beginner Level A1
Get a head start in learning Emirati Arabic
Bridge the cultural gap and strengthen your relationships with Emirati locals through the power of language. Do you struggle to build solid and lasting relationships with Emirati locals and feel held back by language barriers? Do you want to show respect and appreciation to the local community?
Thanks to our novel approach, learning is easy and enjoyable. We have helped over three thousand other students become better connected to the people around them. People won't understand you if you speak MSA. That's why we focus on the Emirati dialect in the UAE.
Are you tired of feeling like an outsider in the UAE? You're Not alone.
Many ex-pats in the UAE face similar challenges and often turn to traditional methods of learning Arabic to overcome them. But let's face it – the usual way of learning Arabic can be tedious, boring, and ultimately ineffective.
You may have tried learning Arabic before and found it to be a frustrating and unrewarding experience. Or perhaps you've avoided learning the language altogether because you've heard it's too complicated. Whatever your previous experiences with learning Arabic are, it's time to put them behind you and try something new. That's where our personal approach comes in.
At Al Ramsa, we understand the struggles and failed attempts that come with trying to learn a new language. Our expert instructors have a communicative approach to teaching. Where we teach the local dialect of Emirati Arabic (part of gulf Arabic). Our books and learning materials focus on speaking and listening skills so you can learn how to talk as locals in the classroom.
Master the fundamentals of Emirati Arabic
Understand and use basic phrases and sentences in Emirati Arabic to greet people, introduce yourself, and be able to small talk at the local market.
Learn the basic grammar and sentence structure of Emirati Arabic, including verb conjugation and sentence construction.
Develop a basic vocabulary in Emirati Arabic, including common words and phrases used in everyday life.
Learn about Emirati culture, including greeting gestures and UAE traditional dance "Al Yola."
Make Your Resume Stand Out from the Crowd with a KHDA-Recognized Certificate
You will receive a KHDA certificate recognized by the Dubai government once you complete the program. It can be a valuable addition to your resume or CV. Demonstrating your dedication to learning and your commitment to personal and professional development. With this certificate. You will stand out to potential employers, clients, and business partners as a dedicated and skilled professional. Position yourself for success in the UAE job market.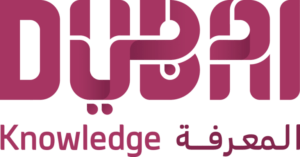 It's for you
You are a beginner in learning Arabic and want a comprehensive introduction to the language and culture of the UAE.
You are an ex-pat living in the UAE and want to build stronger connections with Emirati locals.
You have Emirati friends or loved ones and want to be able to communicate with them more effectively.
You are working in a corporate setting in the UAE and want to be able to communicate effectively with Emirati clients.
You are interested in learning an Emirati Dialect and want to be able to speak right away.
Lessons
Topic
Lesson 1
Emirati greeting

Pronunciation according to Gender

Numbers (0-10)

Daily words

Commonly used words

Lesson 2
Pronouns

Simple questions (how much, how many, how old, where, who)

Food

Colors

Lesson 3
Simple questions (why, what & when)

Ownership

Feelings

Lesson 4
Simple questions (which & how)

Directions

Numbers (0-100)

Family

Lesson 5
Adjectives

Present tense verbs

More verbs

Lesson 6
Time

Miscellaneous words

Lesson 7
Time

Location

Self-Study
8 dialogues in different situations
Course Level

:

A1

Date

:
January 21st, 2024

Days

:
Saturday

Time:

10:00 – 12:00 PM

Duration

:
8 weeks
Fees:
AED 1350

Teacher

:

Emirati – native speaker
Still unsure which level of Emirati Arabic is right for you?
We have a quick and simple online test that will help you determine your current language skills. It will help you find the course that best suits your requirements. Ensuring that you're not wasting time learning material you already know.
Just click this click https://wa.link/oxabky
Don't just take it from us. Take what our students are saying.
"This is a dream come true kind of place.
As an expat, I have always wished I could become able to converse in the same language as native speakers do, but there was no such support system at all of such kind earlier. I strongly believe that the wise leadership of this beloved nation must promote this institute and spread awareness to this Society, as this is that missing opportunity we all have been waiting for…
"I have completed A1 and A2 face-to-face courses, and now I'm registered for A3. Our teacher's name is Mr. Salim, and I learned so many new things during the lesson, if I did not understand something, he explained it twice.
If you want to learn Emirate Arabic, I recommend you come to Al Ramsa Institution."