If you are working in the UAE and fail to make connection or communicate with the Emirati local clients, chin up for we are here for you. Our corporate courses can be customized based on your professional needs. Employees who learn the Emirati arabic language will have a greater opportunity to understand more about the UAE culture and to engage with Emirati and Arab colleagues and clients.Al Ramsa Institute we provide with special discounted rates for corporate courses as we truly want you to grow in the UAE. The timing and days are flexible based on the company needs.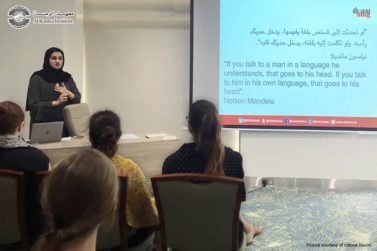 Ready to Make a Language Change?
Emirati Arabic classes- Your bridge to culture and communication.